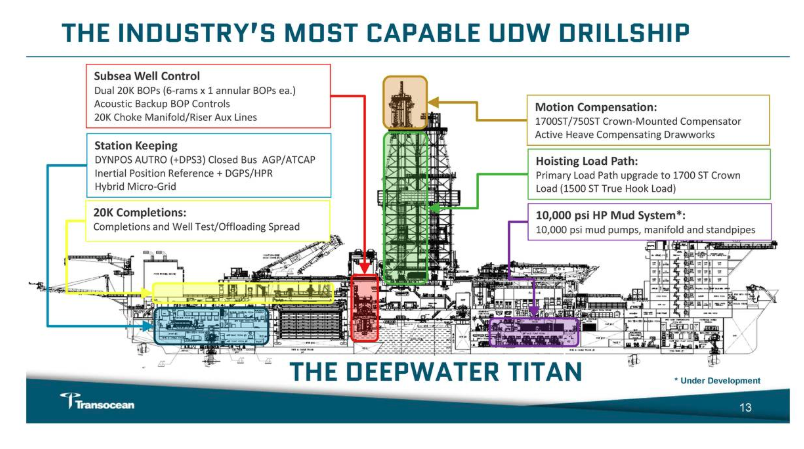 .
I can confirm that the sellers are almost clear and when news hits, there will be little to prevent a substantial uplift to shareholder value. From substantially discounted placings to death spiral financing, this year will be about choosing the right company to invest in to avoid major losses. There will be a shortage of these and sooner or later only the few decent ones will see shareholder retention. Union Jack Oil is about to enter a phase of asset development that will bring a lot of attention from the market which will in turn increase investor interest.
The West Newton extended well test will prove up the viability of commercial production and as this is being done, it is expected the next phase, the West Newton B site will possibly be mobilised in conjunction with A2. Whilst all this is going on, I believe we will likely get some much awaited news on Biscathorpe, the biggest unappraised onshore hydrocarbon discovery in the UK! Believed to be potentially as big or even bigger than West Newton described as the billion dollar well news on this could totally blow the market value up in the air.
One would think all this news would be more than enough to take in this year but then we have Keddington, a well that has steadily produced year on year, no water, just a steady flow of oil. There's talk of a side track here which could again change the ball game on the cash coming into the company. Not then forgetting Fiskerton and North Kelsey!!!
What an incredible portfolio of potential this company has and is going to see it coming to fruition. And for me, the greatest peace of mind is knowing that war chest is full to overflowing. I really cannot think of any other company that can offer all these elements at the same time as Union Jack and no other company that is set for mid tier status as they become a profitable company with a potentially massive cash settlement for West Newton if proven up as expected.
Even that comes with a safety net in that it is the biggest commercial gas discovery in the UK for 50 years without the oil discovery! News will no doubt be in the market over the coming weeks and there will be little to stop the solid advance in the price, the interest and the excitement that this soon to be mini-major will be providing for everyone.
Call us: Shame on AIM! Some of the scoundrels taking your cash! There are, as we all know, some characters in the AIM Game. Ones that run companies, ones that run pump and dump teams, ones that pay pump and dump gangs and ones that just fail their investors year after year, yet still manage to drag more and more unsuspecting, unaware or just plain gullible gamblers into their den.
Now, I'm not going to mention any names because, well, they all know who they are and when you mention certain aspects of their personas so do most others. No need to name and shame, they do that bit themselves!
Recently we have seen the CEO that owns a cluster of wells which struggle to pump a barrel a day, a long term failure when it comes to bringing value to his company, trying to take over another failure, encouraging his investors and theirs to let him in. Increasing the debt position and with no success of his own in numerous years, take control. His reputation precedes him and it will, as usual, trip him up. This is a man that made me a commitment then took the advice of a known pumper and dumper and backed out.
A man with no moral backbone who put a screaming ramper before honesty and integrity. Lets hope the Egyptians don't do the same! Next we have a right ringer. A man that spends more time tweeting rubbish than he does working to bring value to his companies.
In over a decade I don't think he has actually produced anything other than dead rabbits from a bottomless hat. With more placings than the words in this write up, the man continues to come up with news that sets the market alight long enough to get a fund raising in before fizzling out as soon as his wages are secured for another year.
I see him constantly referred to as a calamity, a con man and a crook. Yet people keep on getting taken in. Of course, this one like the other one above who allegedly not only pays these people to push his poo but even shorts his own stock when he know he's about to release more earth shattering disappointment also holds hands with a well known pump and dump media team amongst others.
The pumpers and dumpers themselves, well, anyone who uses Twitter knows them. A hardy bunch who love you when you agree with their ramps and loathe you and block you once you have bought in on their tosh, lost a a load and dared to say anything negative. A group of chums who's leaders are kept informed by these despicable CEO's as to upcoming news so they can build a substantial holding in the cheap, ramp the life out of the 'excellent company and its management' and when everyone has their positions, dump the lot on the back of everyone else's investment making a nice packet whilst leaving all their followers locked in at a loss.
One of these cowboys once tried to destroy me, my business and my reputation because I dared to fight back. They don't like anyone with balls! The latest and by far most amazing piece of news I have read in the last week is this particular pumper and dumper has now teamed up with the most notorious CEO known to man. A CEO who drools cash made from setting up companies, pumping them personally, promises the earth and comes up with just that. Now he has formed an allegiance with the most notorious leader of the pumpers and dumpers, someone he was not long ago condemning to the point that anyone on his followers list would be removed if they followed him.
Now he's going through that list removing people who don't follow him! You really couldn't make this up. This CEO has just sounded the death knell on any credibility he had left, which wasn't much anyway it's as bad as Mrs. May teaming up with the DUP. No morals, no ethics, no integrity. For anyone about to invest in any company on AIM, examine the assets, the management and the people promoting the company and you still probably won't have a chance of getting it right!
Joe's Jabber. Onshore Oil versus Coronavirus! With the Coronavirus taking hold globally, markets crashing due to a combination of this and the oil war, just how is this going to effect small AIM listed companies in the UK onshore oil industry? The situation with the price of oil will no doubt cause a lot of suffering to any company that has above average lifting costs or is selling small quantities with that revenue critical to their survival.
There's no doubt in my mind that we will see a number of companies being taken out at a massive discount. There will be others who will possibly amalgamate, some simply de-list and go private, others liquidate.
These are all the risks, I am not saying this will happen but what is extremely pertinent is that most small AIM companies are run on a shoe string. They rely on fundraising to continue to explore and develop their assets. It will not be an easy time for anyone looking for cash and if they succeed is raising it, there will be substantial discounts to their share price and extreme pain for shareholders.
The Coronavirus will unlikely have such an impact on the onshore Oil and Gas sector because it is not consumer reliant in the same way as the nations other businesses. They will be very selective on lending, that is for sure! This brings me to companies like Union Jack Oil. If anyone is going to survive the coming trials, it will companies like this.
Companies who have substantial cash balances, low running costs and conscientious, sensible management. Believe me, these are few and far between! That is three times their running cost! Additionally, we are awaiting the outcome of a number of tests, from the UK's biggest un-appraised onshore hydrocarbon discovery at Biscathorpe which alone could take the company to mid tier status to the much awaited, imminent West Newton extended well test.
You only have to look at the figures to see that Union Jack Oil will more than comfortably weather everything this country is to endure over the coming months. It surely has to be one of the safest places to put your money with little worry of losing it. Every day I see people chasing rainbows. Trying to beat the market at its own game.
I believe it is now a far more sensible approach to take your positions with safer bets, batten the hatches and keep a tight hold onto your cash. Union Jack Oil has excellent near term assets, cash conscious experienced, proven management and are in a second to none financial position.
With every sector in free fall, the UK onshore oil and gas industry for those with the cash to keep going will continue to quietly advance, potentially snapping up some incredibly cheap assets. The purchase of Terrain Energy's percentage in Keddington last week being a prime example. Moreso when it is side tracked potentially later this year. I believe the next 6 months will be the catalyst for the survival of the fittest.
Union Jack Oil are extremely healthy and I have no fears whatsoever as to it being one of the very few that aren't part of what could be a forthcoming cull in the industry! UJO, a head above the crowd! Described as being in a'strong position' with cash in the bank and the ability to kick-start projects at the best time, Union Jack is one of the very few opportunities that offer a high degree of investment stability.
Already I am seeing smaller amounts at bigger discounts being raised and this will only get worse as the global economy suffers from the Coronavirus and lenders will be far more selective.
I expect to see increased death spiral financing, some companies going into liquidation, AIM suspension and their assets being sapped up for peanuts. This year, there's no doubt, cash will be king and Union Jack is wearing an impressive. The purchase of Terrain Energy's interest in Keddington was the first of many moves we could likely see over the next 9 months. Overnight, for a couple of hundred thousand, our oil production went from a few bopd to Talk of a sidetrack later this year could well see this nearer a bopd or more to the company.
And it was hardly a dent in the cash balance! The next week or so should see, all being well, confirmation of mobilisation to West Newton and the preparation for the long awaited extended well test. This test is already paid for in advance and should reveal some exciting new numbers.
This well will prove up the size of the reservoir and be the catalyst to a potential bidding war between the majors for what could be one of the biggest onshore oil and gas discoveries in the UK. Whilst one shouldn't count one's chickens, management from all sides are confident in the outcome here and with the amount of cash being raised and spent on this operation, it does feel somewhat 'in the bag'.
In trialling times, Union Jack Oil raises it's head way above the crowd, outstanding management, assets and financial position. With the present market turmoil, the pain is hard to bear as billions are wiped off oil stocks. To see such a drop today on the news from Keddington, whilst not unexpected, was still disappointing.
With a glut of news in waiting, what an awful time for everything to be coming together. However, the oil price will recover, the Coronavirus will fade away and throughout everything, one thing is for sure. Union Jack will emerge fully cashed up with super assets all under development with no cash restraints. There are a number of factors that ensure the company's success in such torrid times.
With Wressle, soon to be brought into production, we are partnered with Egdon Resources. In addition to all this, weare awaiting the testing to start on the West Newton AI well and the likely mobilisation for preparation for the B1 and 2 wells.